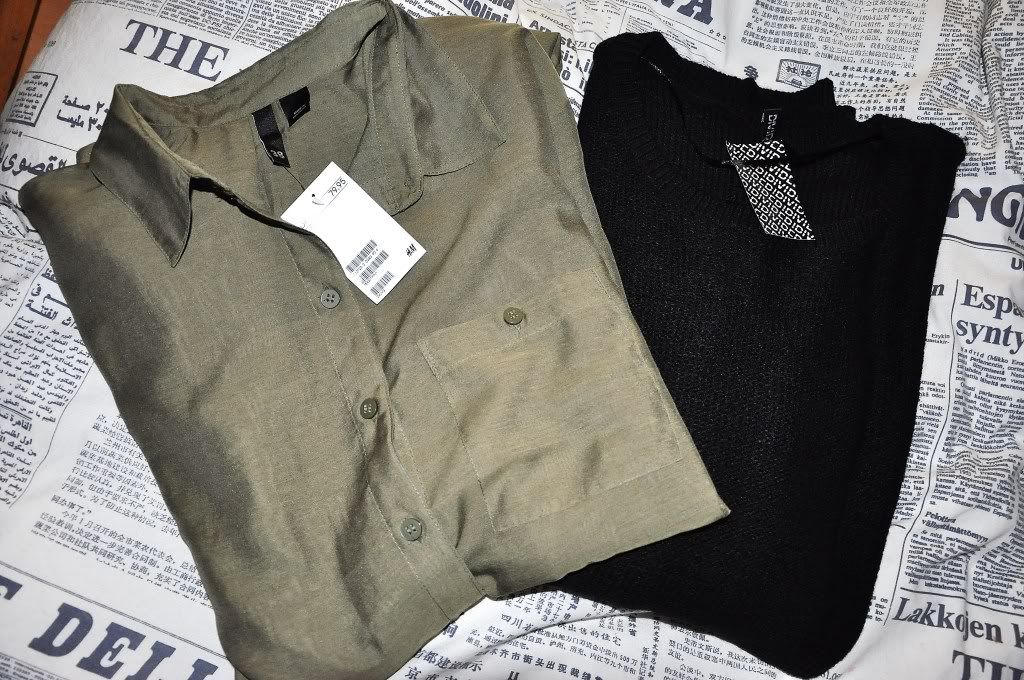 Guess green and black are my favorite colors these days?
Went shopping a bit (like 30 minutes to be exact) and I got this! Or, actually, my mom got this for me, so thanks mom!
Anyways, bowling yesterday was a lot of fun. We we're supposed to go clubbing but either there were too many people or too less, so we went home, but bowling was still fun. Woke up today to find out that someone has hacked my e-mail and changed the password though. Not so much fun. Luckily I have an extra, but sadly I've lost all my contacts and that sucks.
More blogging later, see ya!
Both items are from H&M.
Love, Rosa <3