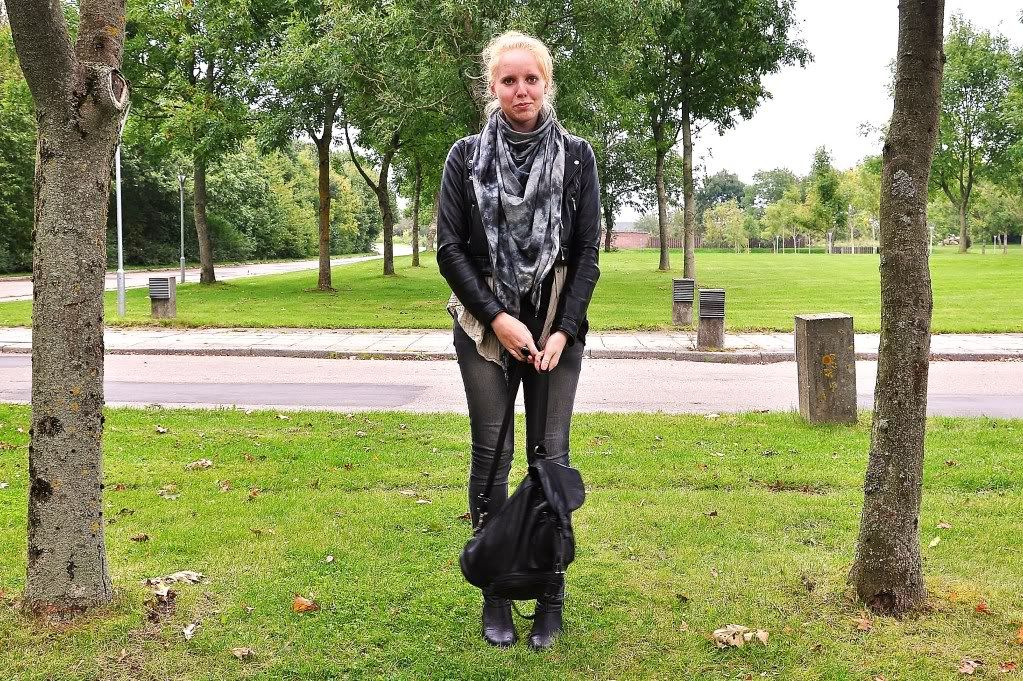 Hello lovelies!
Finally weekend, huh? Seems like I've been waiting for 2 weeks for weekend, cause we rehearsed last weekend. I'm so tired!!!
Anyways, went to this café at my school, was pretty fun. Very cozy. Tomorrow I might go shopping a bit, I don't have any money, but whatever, and then I'm going bowling and clubbing with fav girls. Uuh, and I have to figure out what to wear of course, hmm. Gonna be tricky! I mean, short dresses aren't good for bowling but perfect clubbing, and I'm not really a fan of wearing jeans when going clubbing - so, it's tricky.
And now I think I'm gonna go to bed. Almost falling asleep just sitting here.
PS. guess I'm not that photogenic these days. I mean, I'm either looking down or looking goofy.... Great!
Jacket, top & jewelry, H&M. Shirt, Topshop. Jeans, Gina Tricot. Boots, Tiamo. Bag, Secondhand. Scarf, Trend.
Love, Rosa <3