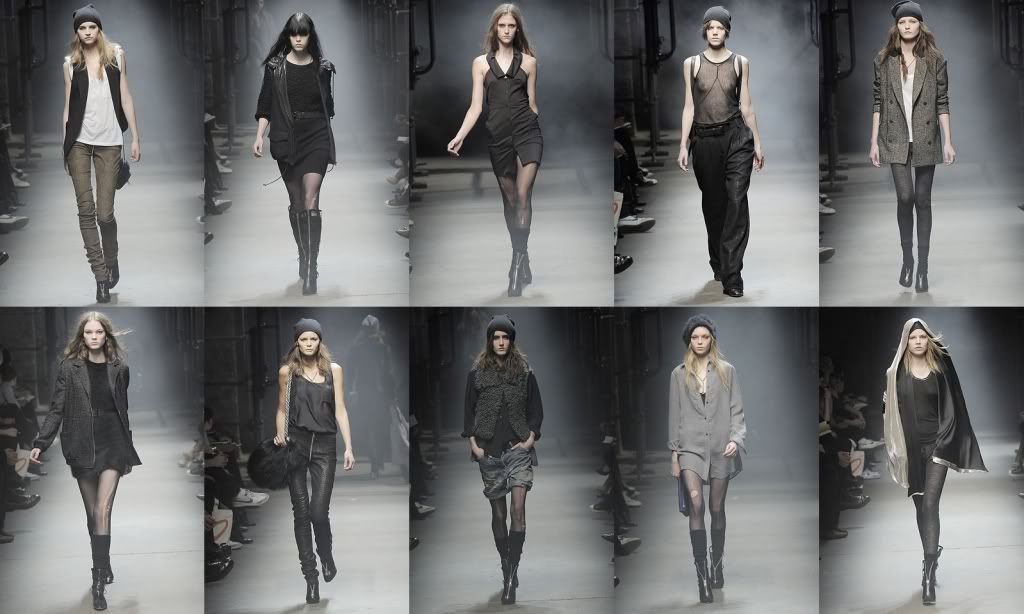 I'm still stuck on Alexander Wang's FW08/09 collection. I mean, it's just so perfect? So rad...
Now he's just gone all-white.. and I don't like that! I get the idea of all-black, cause it's cool, and black makes you look thinner and stuff, but white is just, so clean.. too clean! And too bright...
In school right now. Tired, actually I'm almost falling asleep at times. Gotta go to bed early tonight.
I hope you're having more fun than me.
Love, Rosa <3