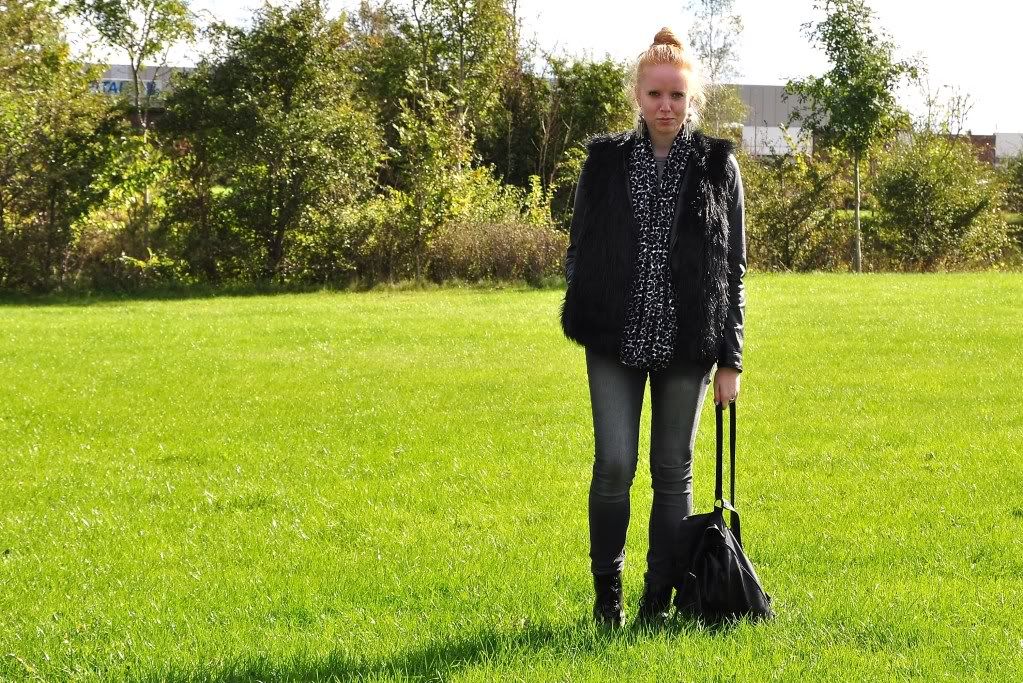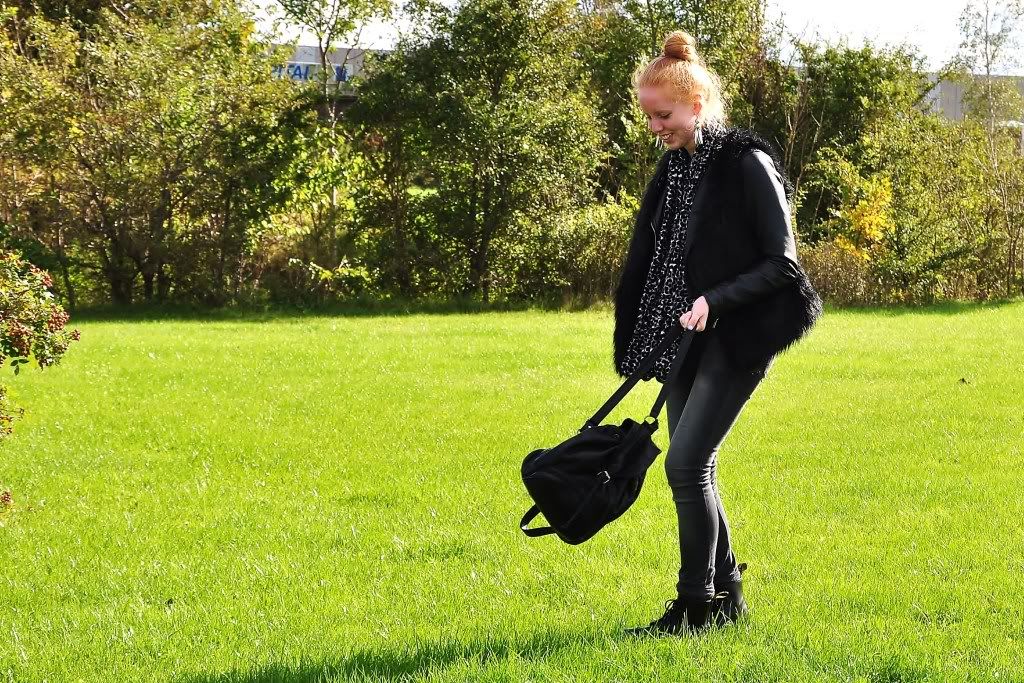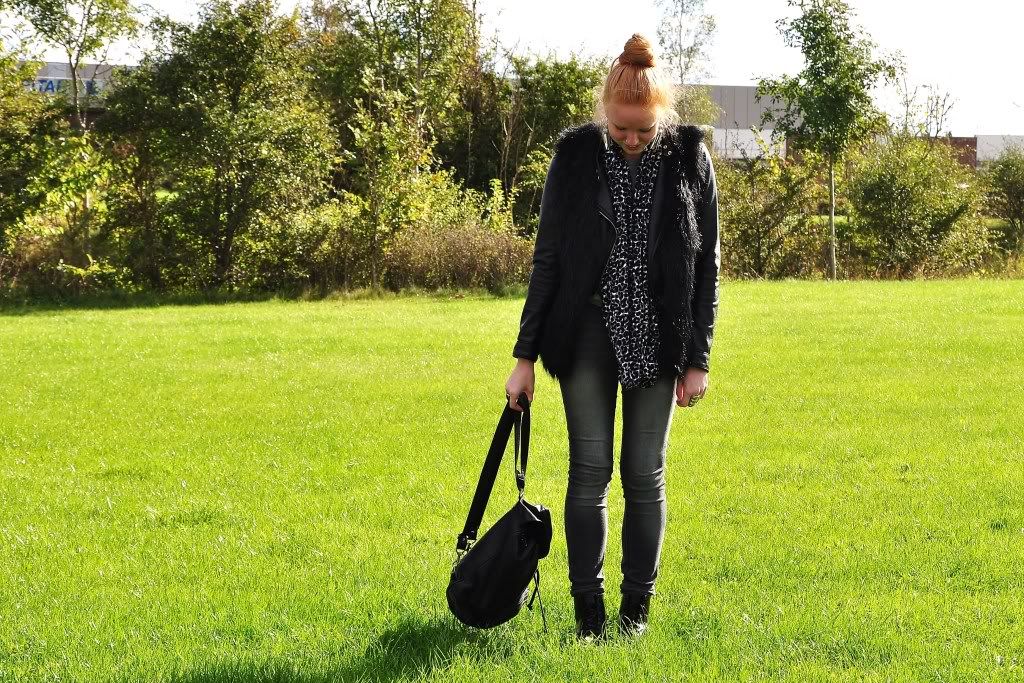 Kind of the same outfit as yesterday, but at least these pictures are better, right? Captured by my dear friend,
Nanna
, by the way. Anyways, I'm excused, 'cause I overslept this morning, and it's effin' cold outside. I don't want to wear anything else than my fur vest and my docs. They're the only things that can keep me warm.
I'll try to be more creative tomorrow and I actually think I might go shopping a bit tomorrow. It is payday after all.
Now I think I'm gonna go play some piano and then head to bed cause I'm tired!
Jacket & jewelry, H&M. Faux fur vest, Vila. Blouse, Monki. Jeans & scarf, Gina Tricot. Rucksack, secondhand. Dr. Martens.
Love, Rosa <3