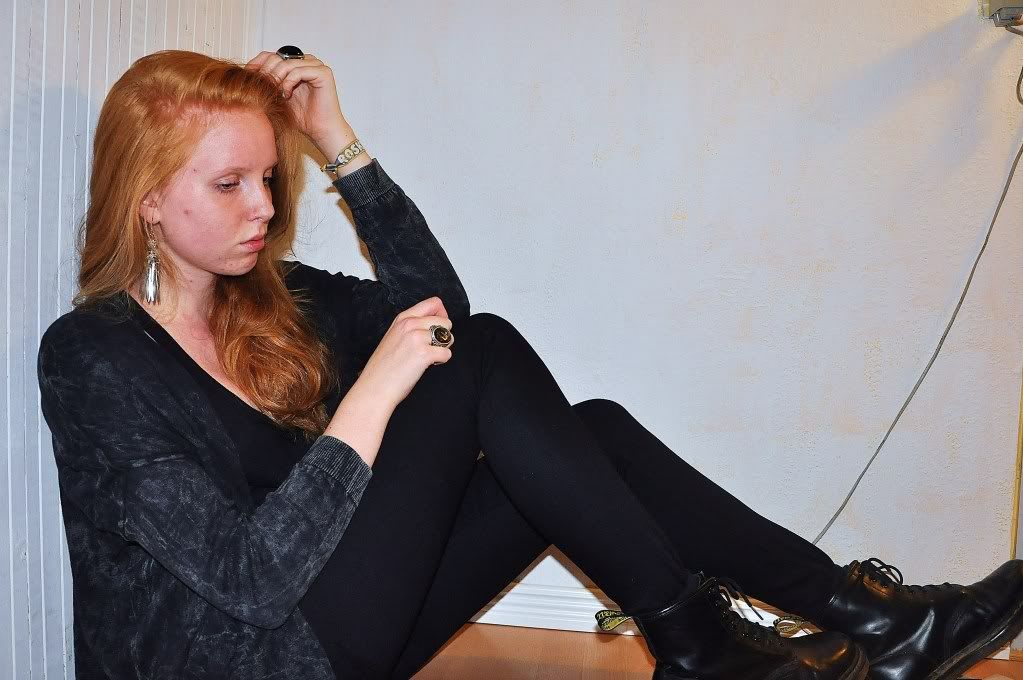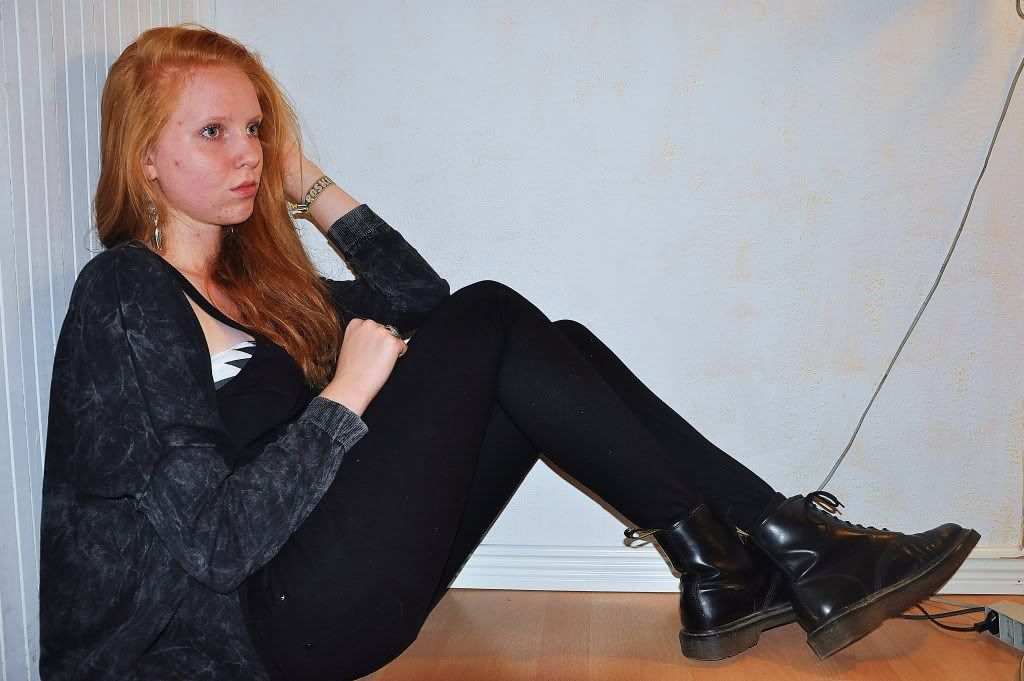 Hello prettylicious people!
Today I got up, after only 3 hours of sleep, and put on my clothes and my make-up just to get to the conclusion that I was better off staying at home. 3 hours of sleep is just not enough, I know that, but I couldn't sleep last night 'cause I have a problem with my right ear - I can't hear anything at all! And it makes me dizzy...
Anyways, I'll stop complaining, ha.
Just thought I'd snap some photos of my outfit anyway and then I went straight to bed.
Now I gotta go get my ear fixed!
Jeans & cardigan, Gina Tricot. Top & jewelry, H&M. Tube top, American Apparel. Doc Martens.
Love, Rosa <3