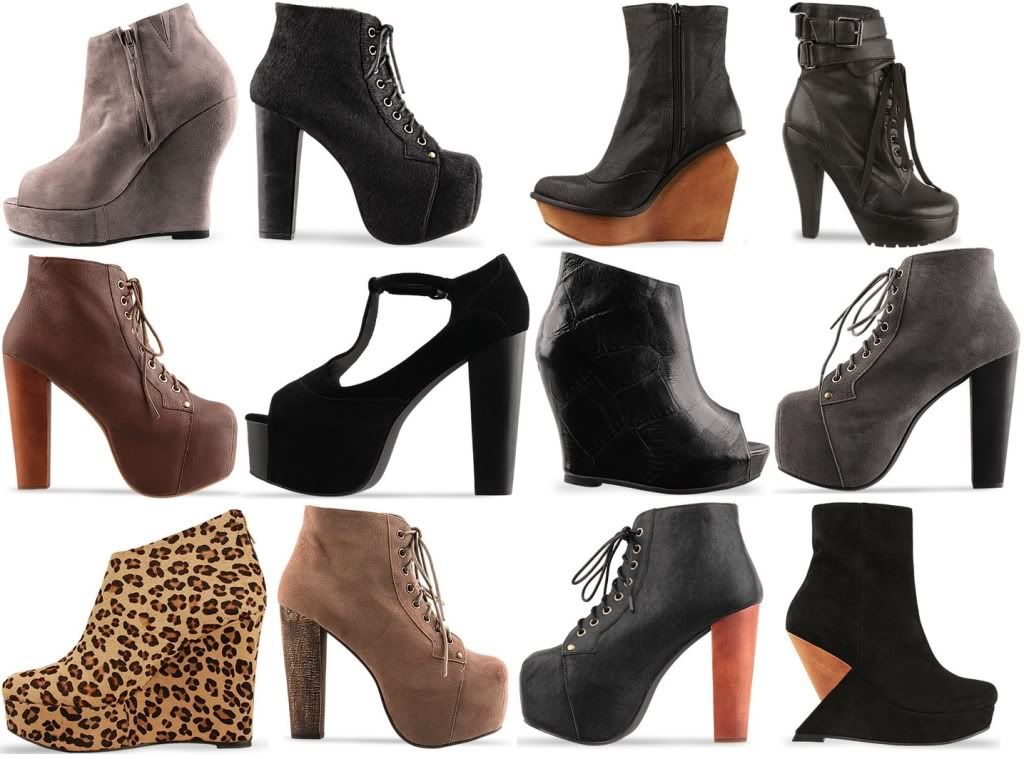 I have a shoe fetish these days....
Seriously, if I wasn't so damn tall I would've bought those Litas without hesitation. They're so beautiful (and quite cheap too)!
But unfortunately, wearing them would make me 6'4'' (193 cm), and that's about very, very tall! But geeeh, they're beautiful...
Long ago, I made myself a promise though - that when I'm done with high school, I'll wear whatever shoe I want to. Doesn't matter how heigh the heel is or whatever. Right now, I just hate feeling like a giant when I'm in school.
Anyways, today I'm going to the doctor to get my ear fixed. About time. I'd like to go back to school - I miss my friends and some of them I haven't seen for 1,5 weeks now, so..
And I'd also like to be able to listen to music normally again.....!
Source: Solestruck. All shoes by Jeffrey Campbell.
Love, Rosa <3