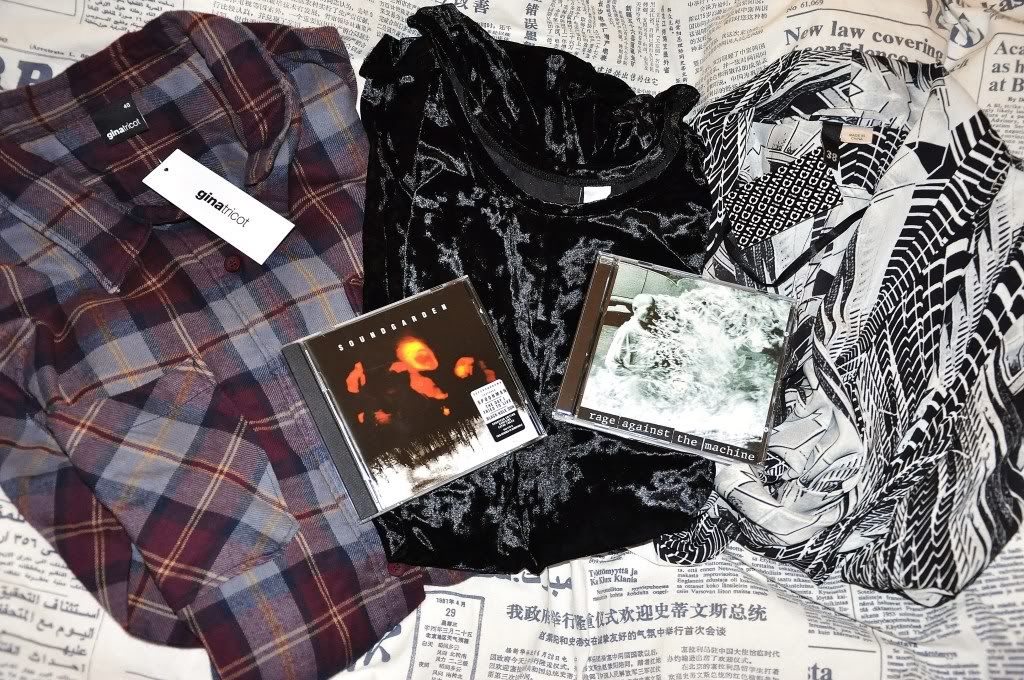 Told you I'd go shopping yesterday, didn't I? So yes, I did, with my dear friend
Nanna
.
Well, this is what I got. I know the jacket is kind of 'so last season' but I love, had to have it.
And some of you might think my taste in music a bit weird, but can't help it.
Today I'm gonna bake muffins for my family, 'cause they've been asking me really nicely since the last time (which was saturday....). Guess they can't live without my muffins, ha!
So, actually I'd better go shopping for ingredients.
Maybe I'll post the recipe later, hah, it's a good one really!
Jacket & dress, H&M. Shirt, Gina Tricot. Soundgarden - Superunknown. Rage Against The Machine.
Love, Rosa <3