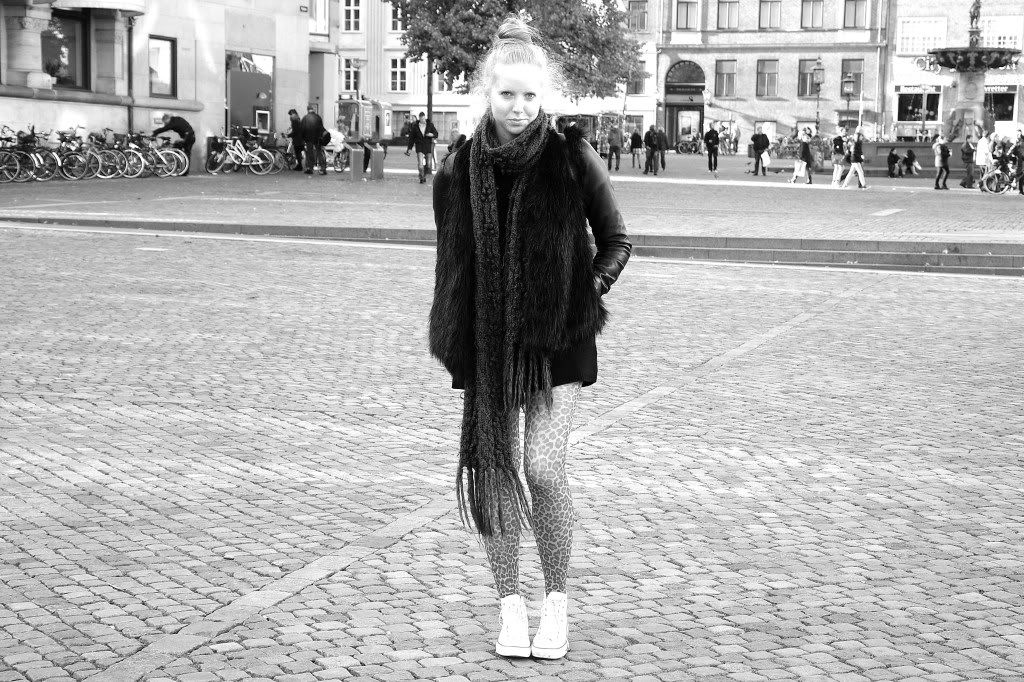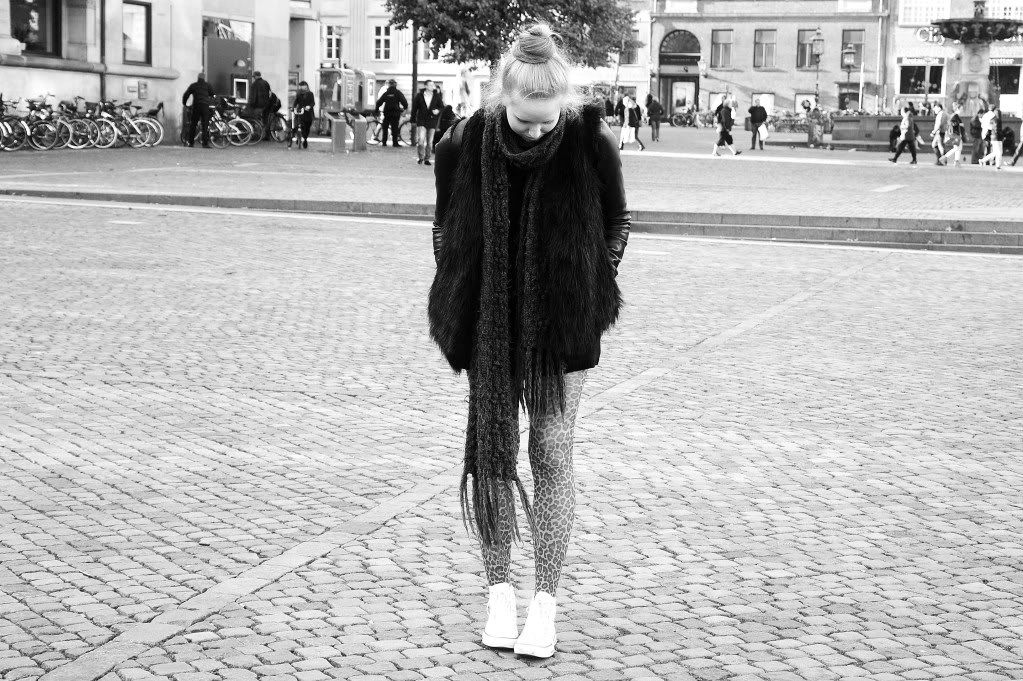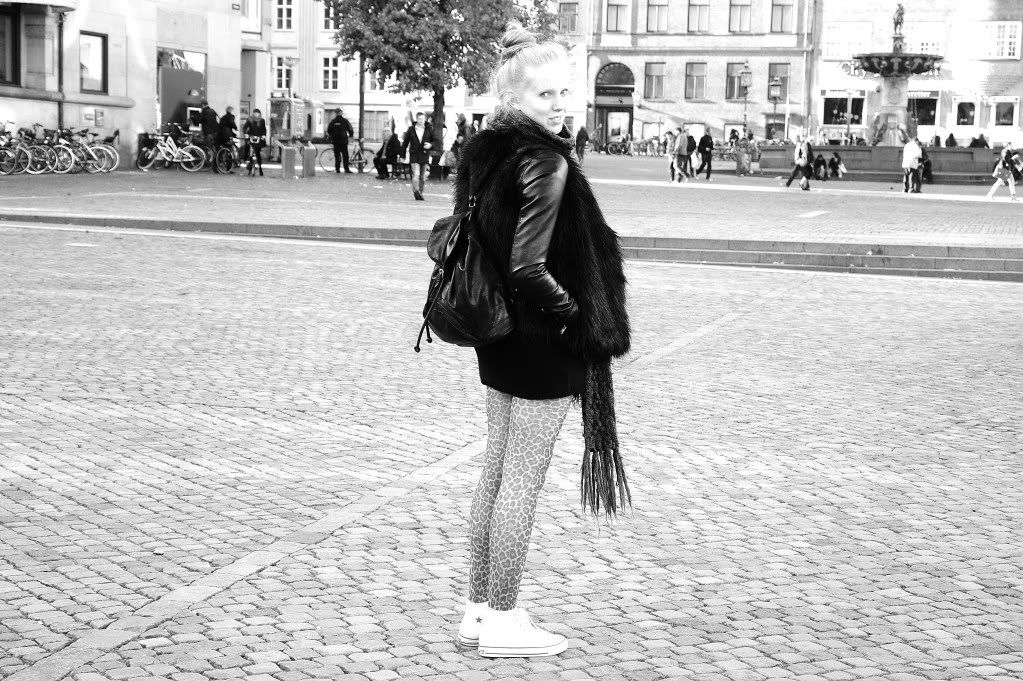 Have you missed me? Well, I'm back! Whether you like it or not..
And this is what I wore on the first day of our trip - tuesday.
Had a great trip, I'm just very tired right now, and can't of pissed off about us going to school tomorrow. I mean, come on.. it's not fair!
But after tomorrow we'll have a week of vacation which is absolutely awesome, so it's kind of OK.
Anyways, now I'm gonna go watch some OTH, relax, have dinner, whatever, so see ya tomorrow!
Faux fur vest, Vila. Jacket, knitted sweater, tights & scarf, H&M. Rucksack, Secondhand. Shoes, Converse.
Love, Rosa <3