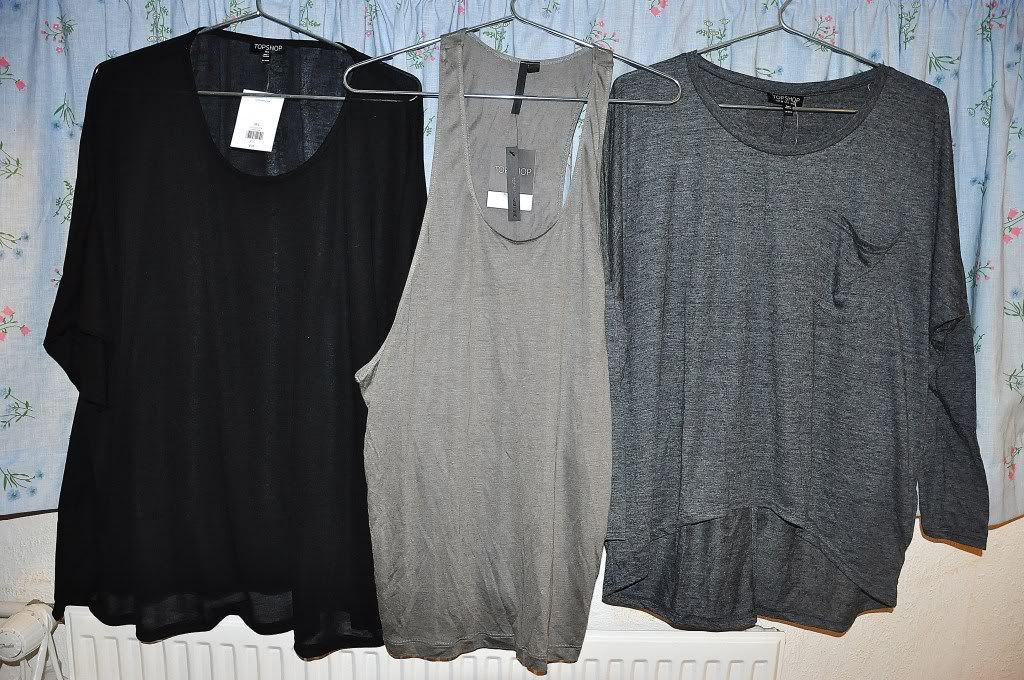 Woohoo, my package from Topshop arrived today and I gotta say, I'm not disappointed at all!
The muscle-back top is soooo soft (it says made of cashmere, mmm!). The see-through blouse isn't like I expected, but it's actually nice anyway. Can't wait to wear any of these items!
This'll be the last shopping this month, I gotta go to the dentist in 2 weeks and I'm hoping it won't cost me too much!
See-through oversize blouse, muscle-back top & long sleeved blouse from Topshop.
Love, Rosa <3