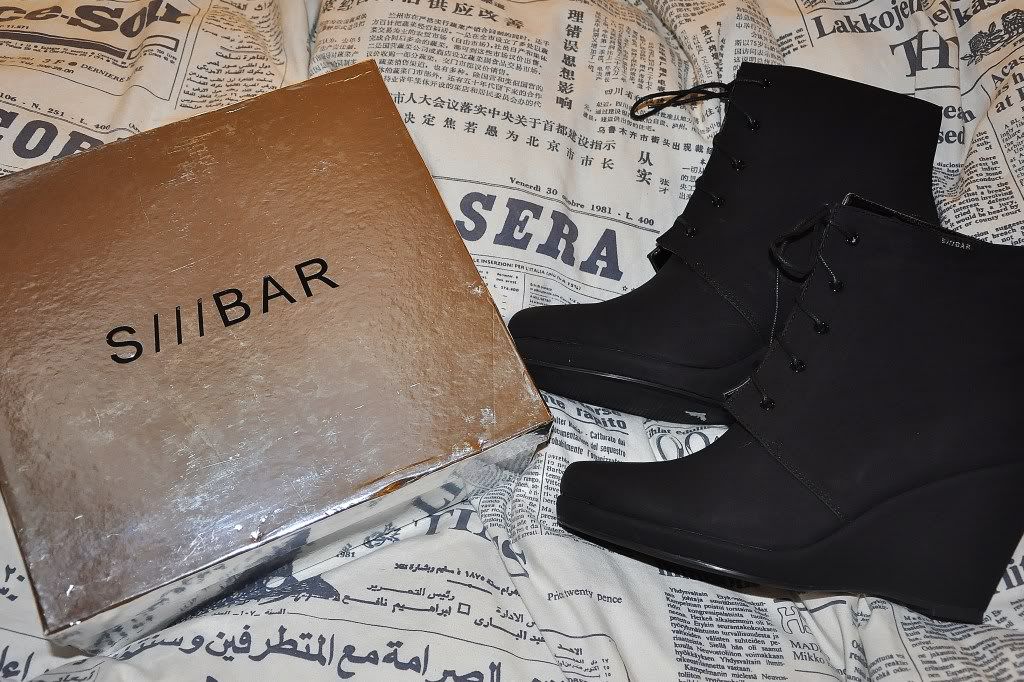 A little late blogging this sunday evening/night, but I'm not going to school tomorrow morning so it's ok. I'll finally get to go to the ear doctor to get that ear problem I have fixed. FINALLY!
Anyways, as you can see I didn't really buy a lot while I was in Copenhagen. I didn't even pay for must of these items. My mom bought me the cape - I told her once that I'd actually really like a grey cape, then she found this and brought it to me (she'd been shopping a bit on her own), ha, very nice, mom! And I only paid 1/5 of the shoes. You gotta love generous mothers.
Nail polishes & earrings from H&M. Cape from Glitter. A Rush Of Blood To The Head by Coldplay. Viva La Vida by Coldplay. Tube scarf from Monki. Wedge lace-ups from S///Bar.
Love, Rosa <3