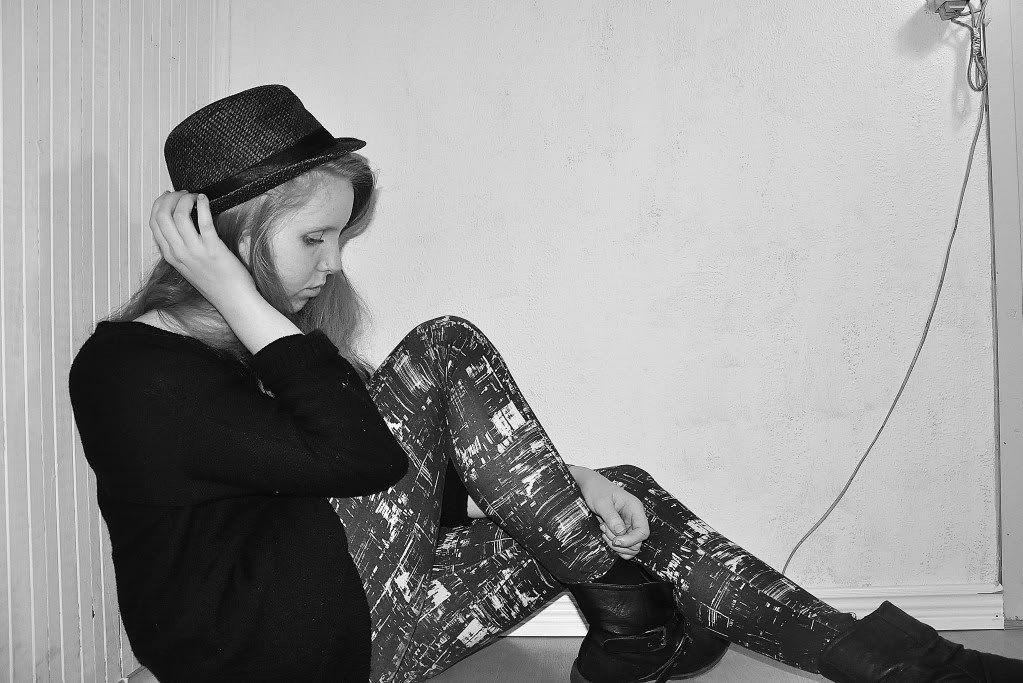 Indeed it has. No homework, no classes, just musical - which means a lot of fun. Love days like these. Though I gotta admit that I love sleeping late more...
And yet another day where I've forgotten my jewelry. What's going on with me?!
Hat, Dixie. Knit, H&M. Leggings, Monki. Boots, Din Sko.
Love, Rosa <3