My wardrobe last year: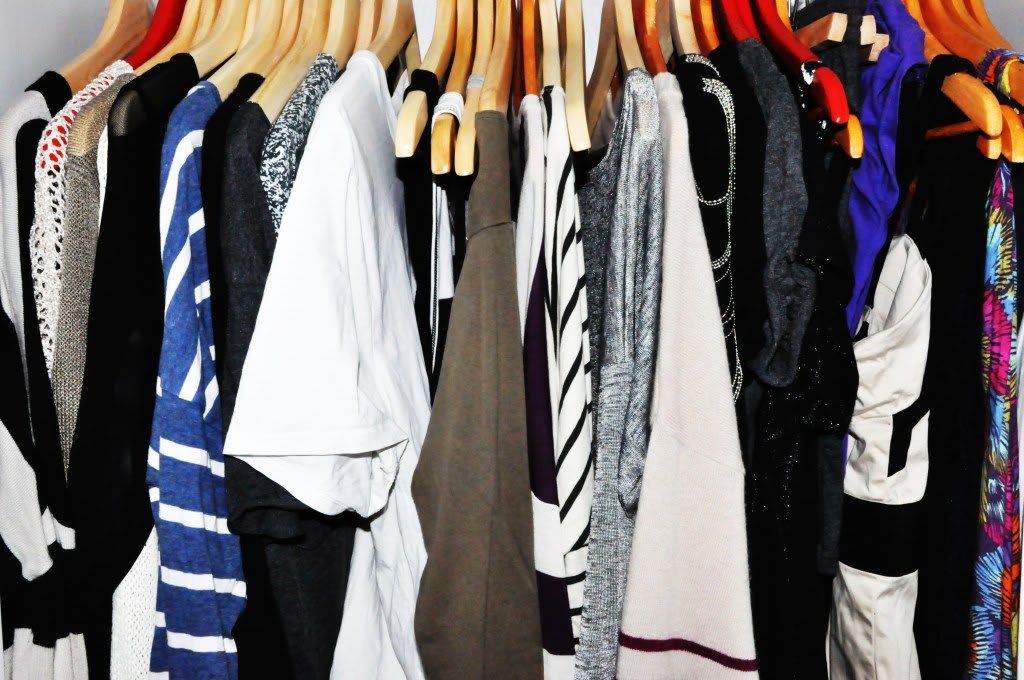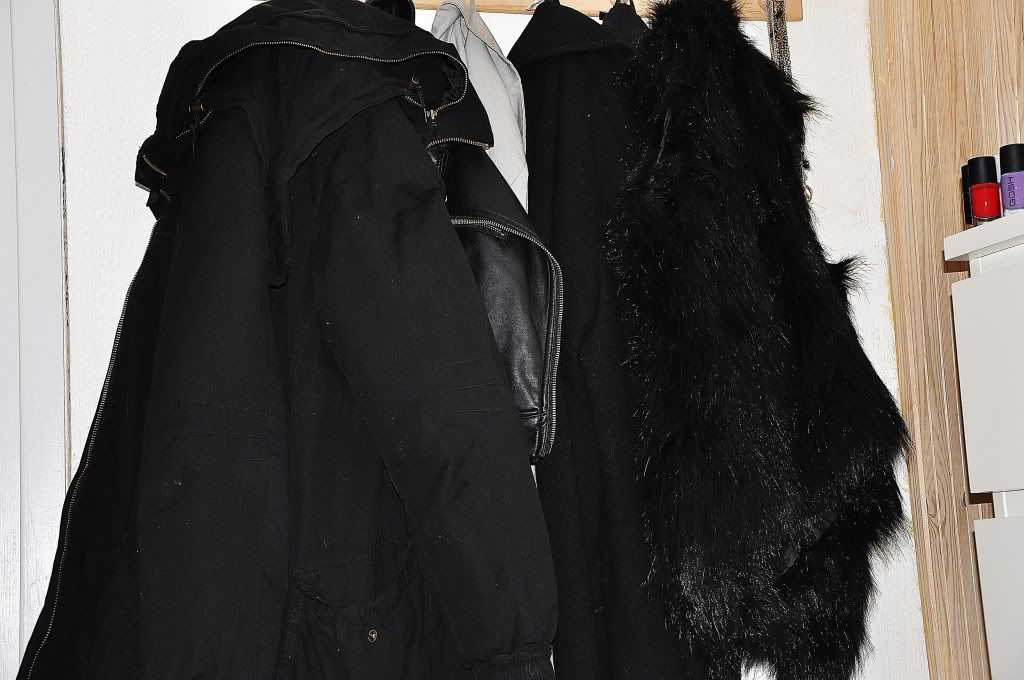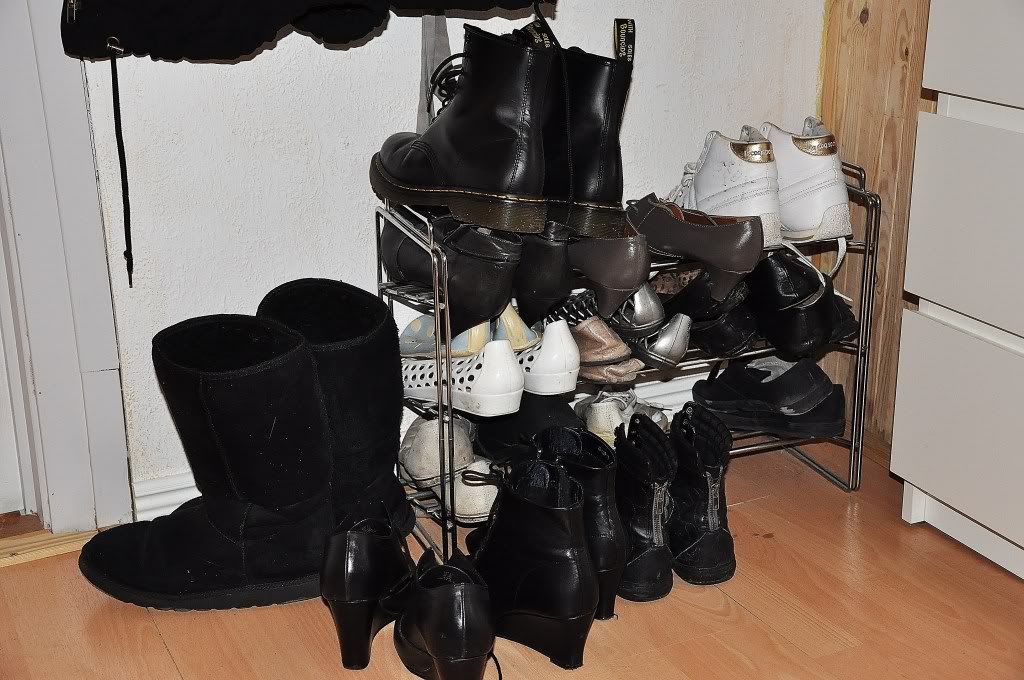 My wardrobe now: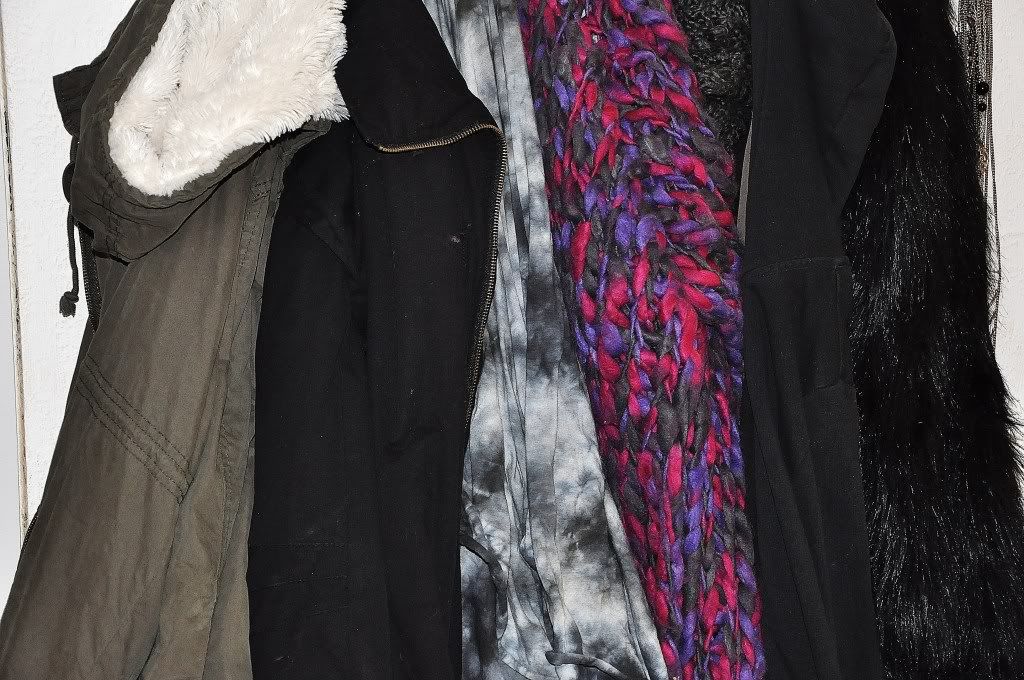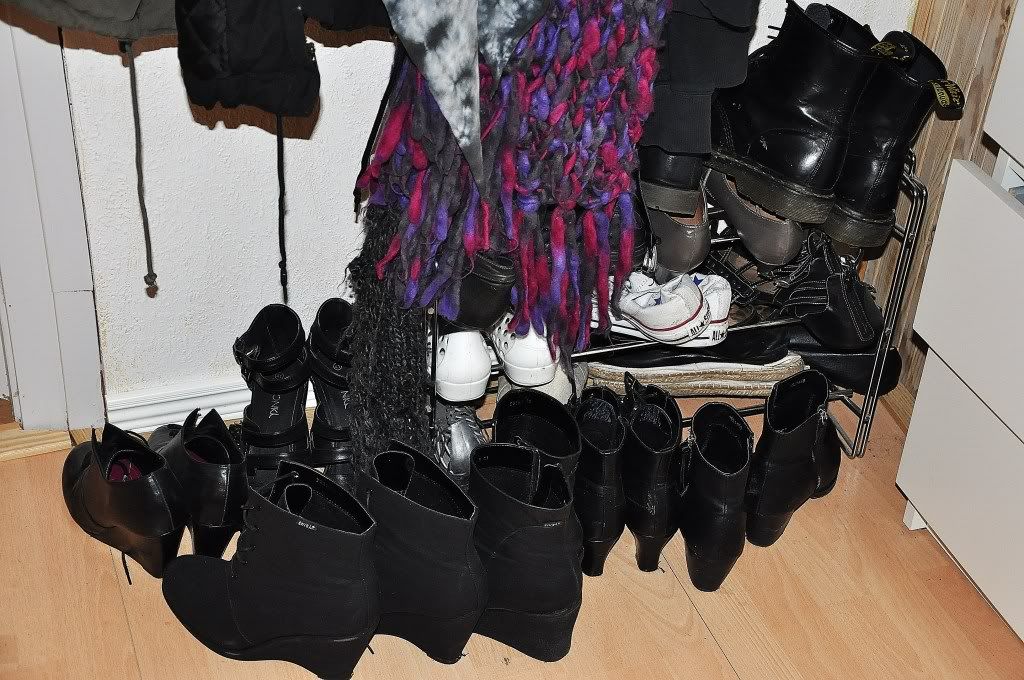 The pictures from last year were taken at the 25th of January, so there's almost a year between (and that was right after I'd bought the Docs by the way).
Don't know what to say except that, well, I have a lot more clothes than I did last year (also, keep in mind that I have a pipe-thing next to my closet - with clothes hanging on it as well).
Not much to say about the outerwear except that I love my green jacket, which I bought this month! And since I no longer have space enough in the closet for my scarves, they've now joined my jackets outside of the closet.
About the shoes, well, I'm not much of a shoe-buyer, I've only added 8 pair of shoes (as far as I can count..) to my collection during this whole year. In my opinion those have been 8 great pair of shoes though.
Conclusion: I gotta get myself a job.
Maybe I'll do a resume or something of this year later today or maybe tomorrow. Don't know yet.
I'm celebrating tonight at home this year with my mom, since I'm still sick (she's sick too and she didn't attend our christmas eve because of work, so...) but that doesn't mean I can't dress up like everyone else! Outfit pictures tomorrow for sure!
Anyways, if I decide to do the resume tomorrow, I just want to wish you all a happy new years eve! I hope you'll have the greatest time!
Love, Rosa <3