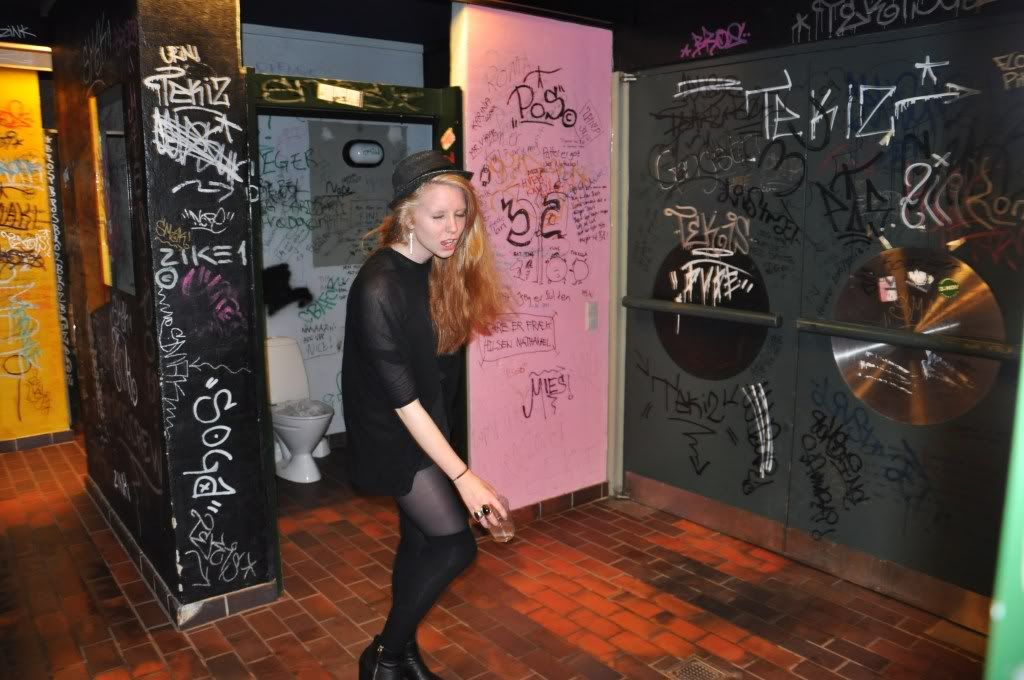 Hello beauties!
Yes, those are crappy pictures cause, yes, I look incredibly drunk, which in fact, I am, but I don't care. And yes, my right leg looks very weird in the last picture. But I just wanted to show you what I wore at the musical we threw wednesday night. It was an absolute blast! I will show you pictures later from the party and from our rehearsals.
By the way, those are my new cross earrings that I am wearing....
And later today I'm going to Copenhagen! Even though we have this huuuuuuge assignment right now that we have 14 days to write (in my case only 11 because of musical). Better get started actually - I'm way behind already.
Hat, Dixie. Earrings, Fashionology. Shorts, Gina Tricot. Blouse, Topshop. Rings, H&M. Socks, ASOS. Boots, Tiamo.
Love, Rosa <3