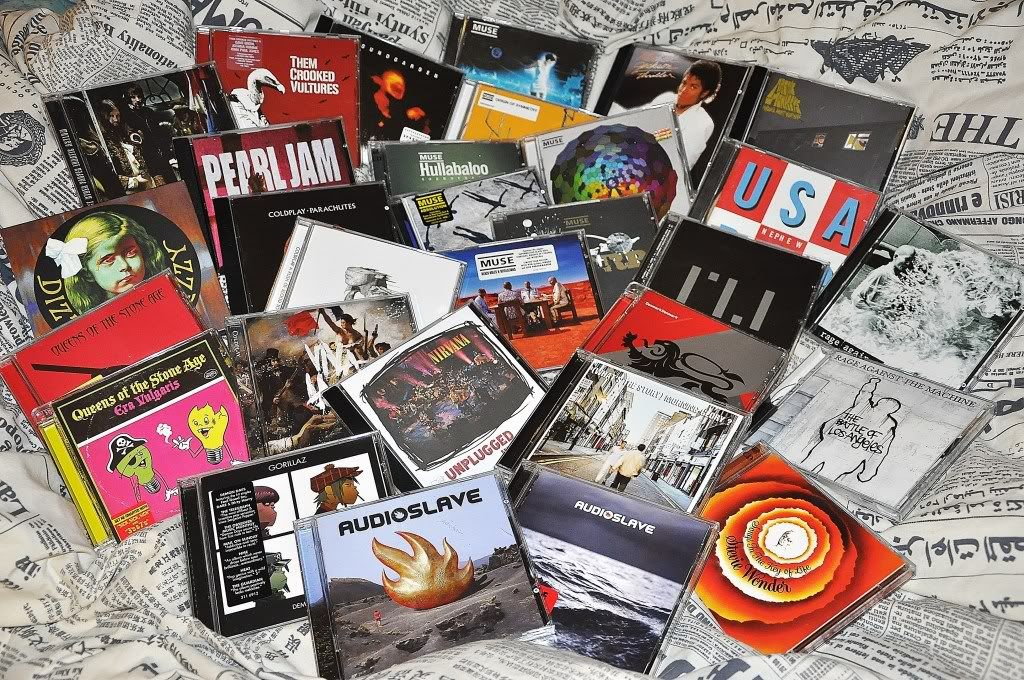 One of my readers asked for a picture of my entire cd collection. Well, I've decided not to show you them all, since I have some pretty embarrassing cds (we're talking Christina Aguilera, Destiny's Child, stuff like that) that I never listen to, so I thought I'd just show you my favorites instead - the ones that I listen to at the moment.
I love cds. I like the feeling of actually holding the music in my hands. Sounds kind of weird, but I can't explain it. Downloads are just.. boring. Sorry. I do download songs from iTunes from time to time though, but never entire albums.
But anyways, here you go. The newest addition is Oasis' ''(What's The Story) Morning Glory?'' which I got monday. Very good cd. Definitely recommendable.
It just hit me, I need more Nirvana. And RATM. And Arctic Monkeys. Oh, and I definitely need some Radiohead. And I could go on, so I'm gonna stop now. Hope you have a great day. Bye!
1. Come As You Are - Nirvana. 2. Jeremy - Pearl Jam. 3. Killing In The Name (live) - Rage Against The Machine. 4. Some Might Say - Oasis. 5 Street Spirit (Fade Out) - Radiohead. 6. Cochise - Audioslave.
Love, Rosa <3