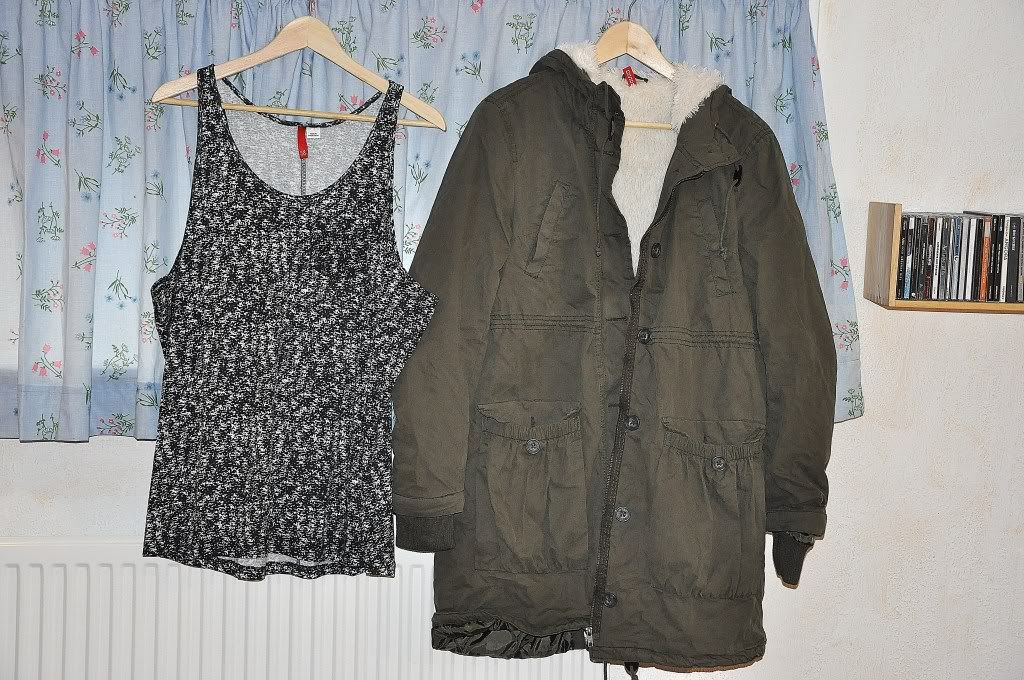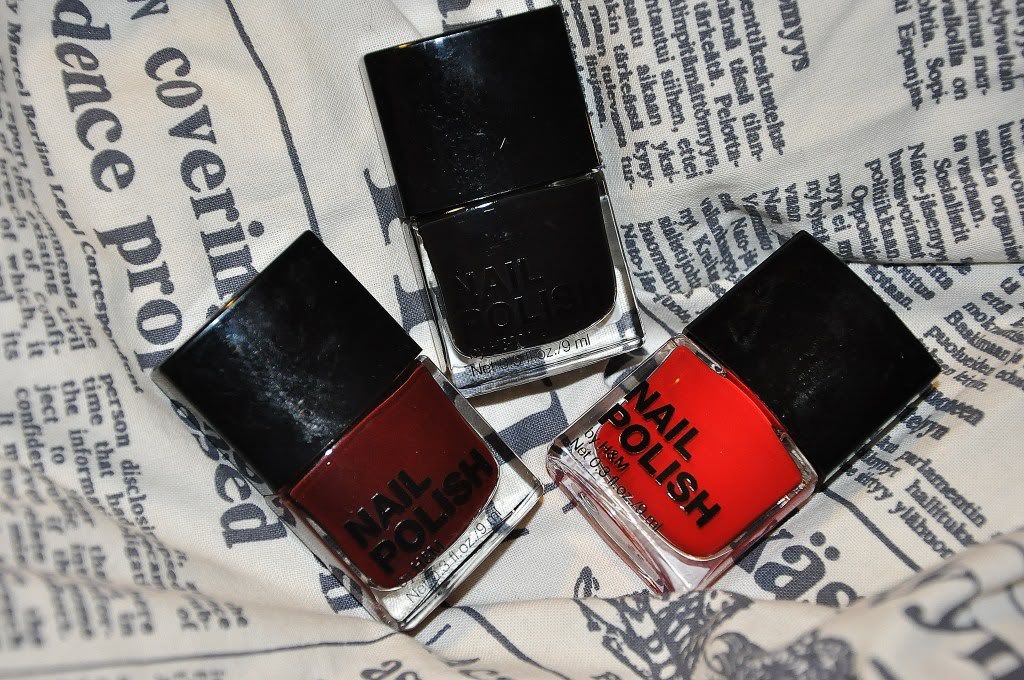 Despite what I wrote yesterday, I just felt like showing you what I bought from H&M 2 weeks ago and received today.
The perfect summer top imo (and on sale!) and the softest winter jacket I've ever owned. The jacket looks a bit weird when hanging there, but I think it looks nice when wearing it.
And no more nail polish for me! Well, at least until next year. By the way, the nail polish to the left looks chocolate brown, it's not, it's more very dark red-ish.
Love, Rosa <3