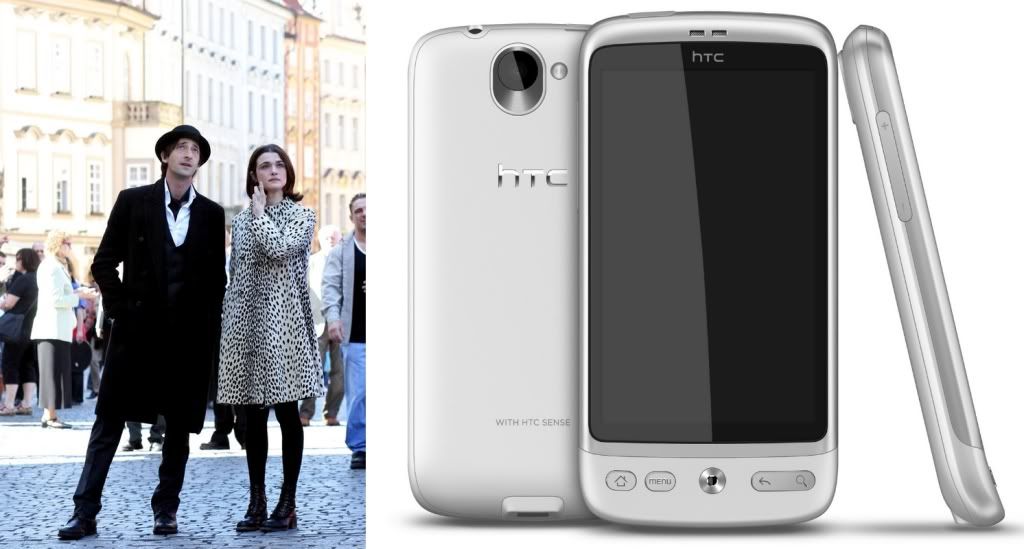 Exciting wishlist, huh?
Sitting in out hotel room here in CPH and it just came to my mind that Christmas Eve is actually only 13 (well, now 12) days away and I seriously can't wait!
So I wanted to show you some stuff that's on my wish list, but it turned out that the biggest part of my wish list is basically various CD's so I'm gonna leave those out. And what's left? Well, I'd truly love to own Rachel Weisz entire outfit. I believe the picture is taken during the making of ''The Brothers Bloom''. I really adore her jacket and her boots. Very cute. And of course, I've had my current cellphone for 3 years now and I really need a new one since it's been broke for 1,5 years. An HTC Desire is my dream phone. Anyone got good/bad experience with that one?
Anyways, going home tomorrow and then I have to start writing that huge assignment again. Sucks, but there's nothing I can do about it. It's gotta be done.
Love, Rosa <3