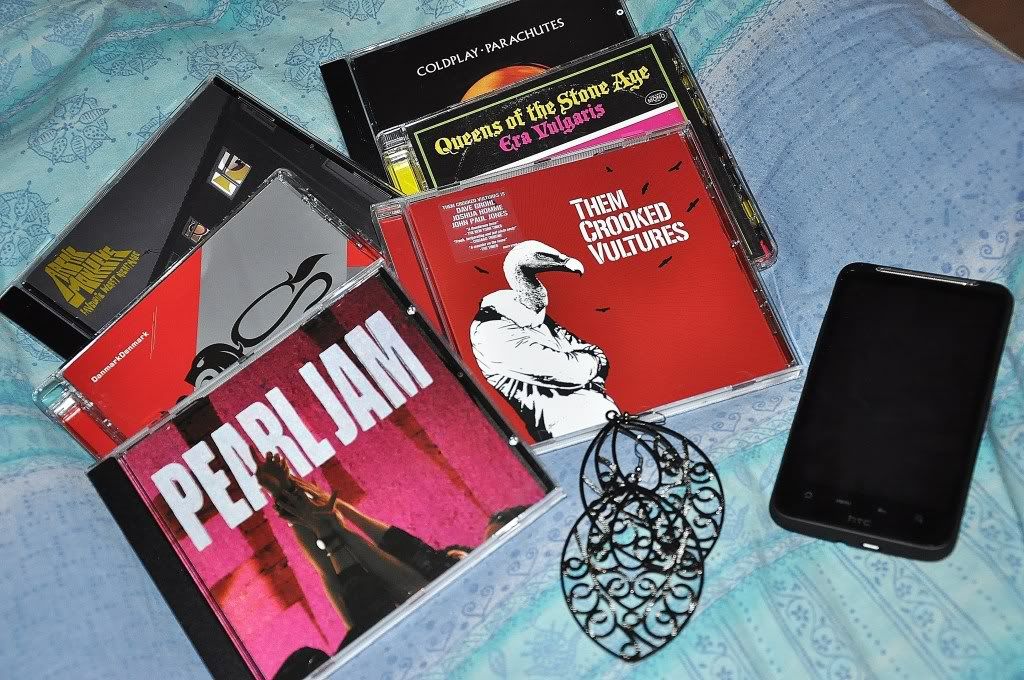 Here's what I got for Christmas! Well, almost. I got some more stuff, which I'm gonna exchange at some point.
First thing, I'd just like to say that, yes, I'm a CD-freak, hihi. I love buying/getting new CDs to my so far kind of small collection, but I'm hoping it'll grow bigger with time. These 6 CDs are amazing, imo!
I got the earrings from my dear friend,
Nanna
, and I'm very pleased with them I gotta say. They're really pretty.
And the cellphone is, hmm, needed, and pretty good too, hah. My mom actually told me that she'd bought an HTC Desire for me, but then when I got the present it turned out to be an HTC Desire HD. What a pleasant surprise. Amazing phone. Quite big too. But that's cool.
Love, Rosa <3