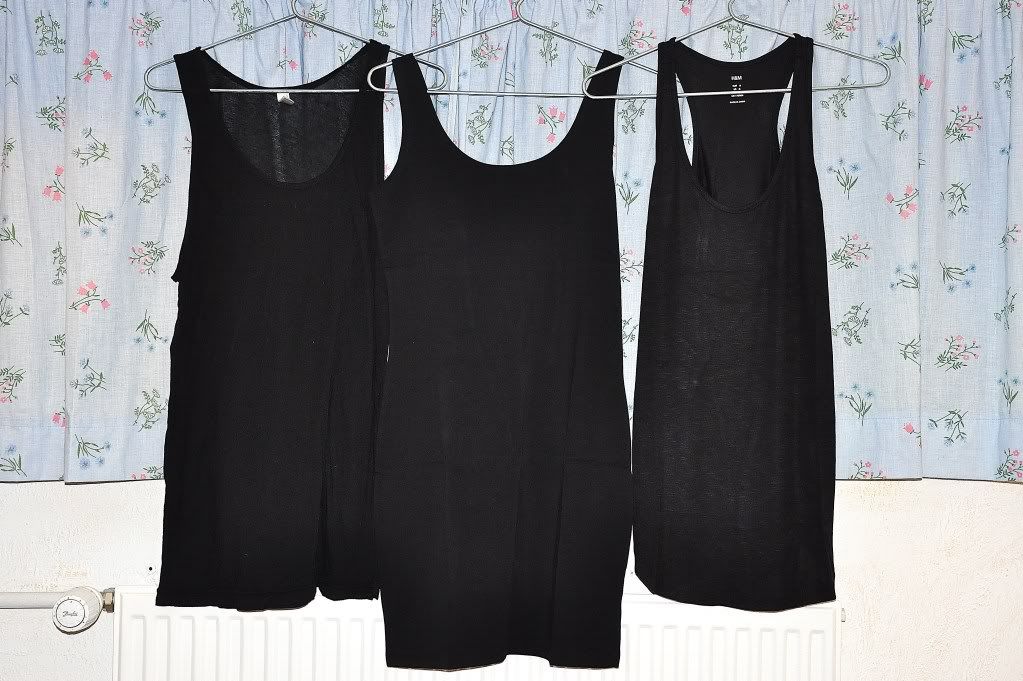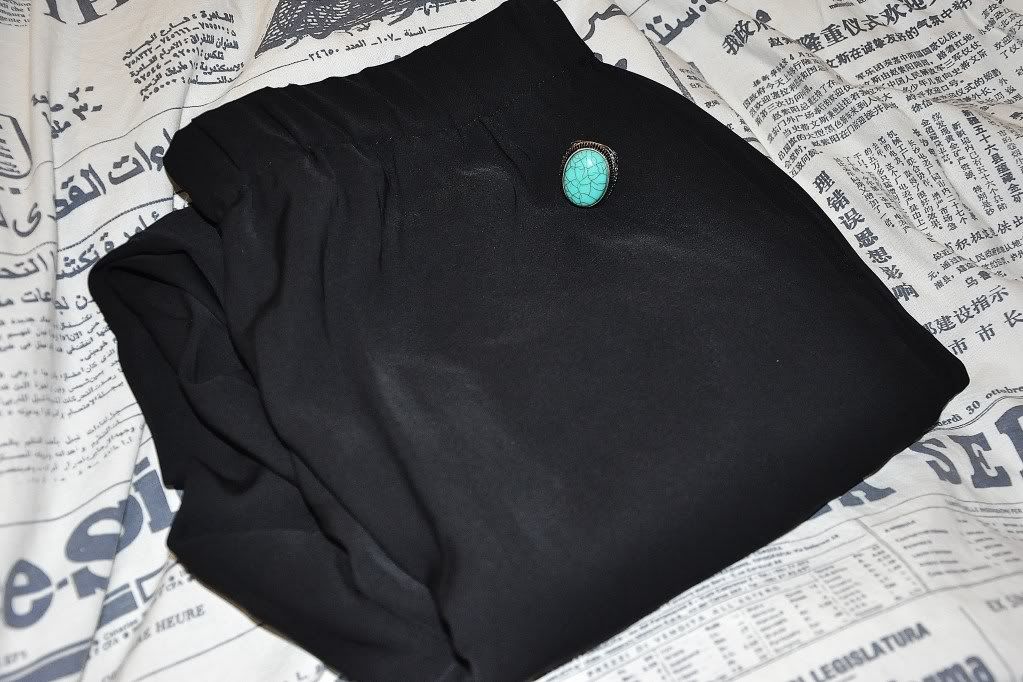 wuhuu, exciting new pieces, huh? Very black and basic. I've needed these pieces though. And in my defense I just want to say that those two tank tops aren't alike! The one from AA (the one to the left) is see thru and the other one isn't.
These aren't the only black basics I've bought this month though. Over the next two weeks (hopefully) I'll receive 6 more pieces.
Kind of hating American Apparel at the moment, 'cause it turns out that the clothing I bought the 1st this month has been sent to some Emily in the US and I got her clothes instead. That's just great. And weird.
Hoping I'll get my clothes soon though.
Top, AA. Dress, top, pants & ring, H&M.
Love, Rosa <3