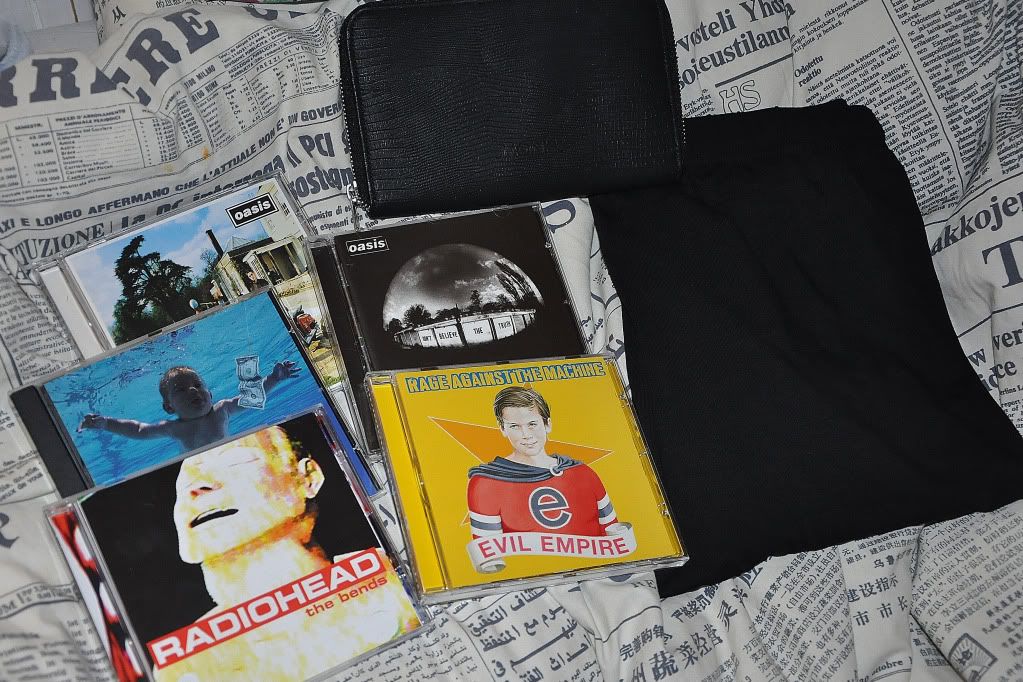 Went shopping a bit after school today. Found the most perfect blazer ever! I'm sensing I'm gonna use it a lot.. I chose to size up though, 'cause then it'd be looser. I love loose blazers.
The CD's are ''gifts'' from my family (they gave me the money - I bought the CDs). I bought 3 of them tuesday and the other 2 today. Love, love!
Still shopping - but now on eBay. Hihih...
Blazer + leggings, H&M. Radiohead: The Bends. Oasis: Be Here Now & Don't Believe The Truth. Nirvana: Nevermind. Rage Against The Machine: Evil Empire. Purse, Monki.
Love, Rosa <3