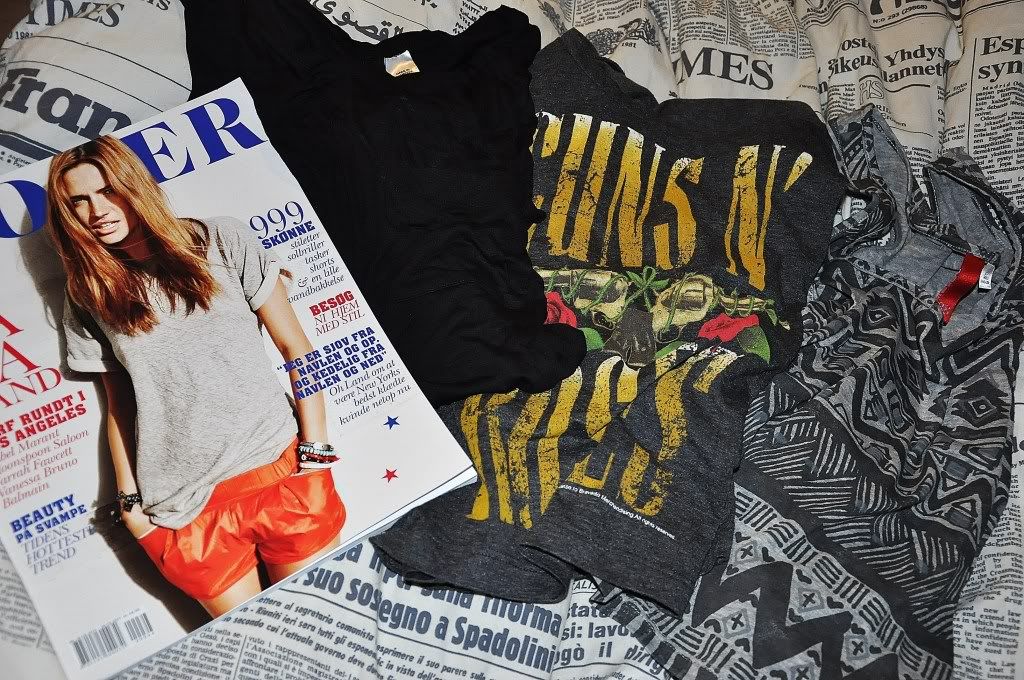 Went to the city for a bit of shopping saturday and this is what I got!
I've been wanting the Guns N' Roses tee since I first saw it, so it was about time I got it.
Right now I'm watching ''Moulin Rouge'' with my mom while finishing one of my hand-ins. Gotta love that movie.
See you all tomorrow!
Love, Rosa <3