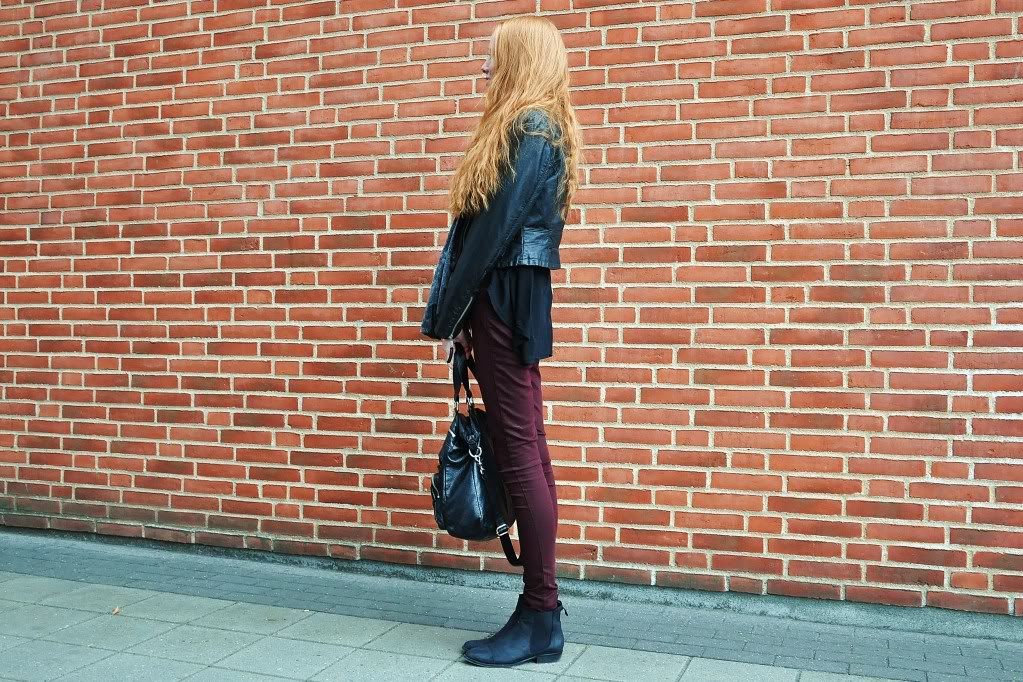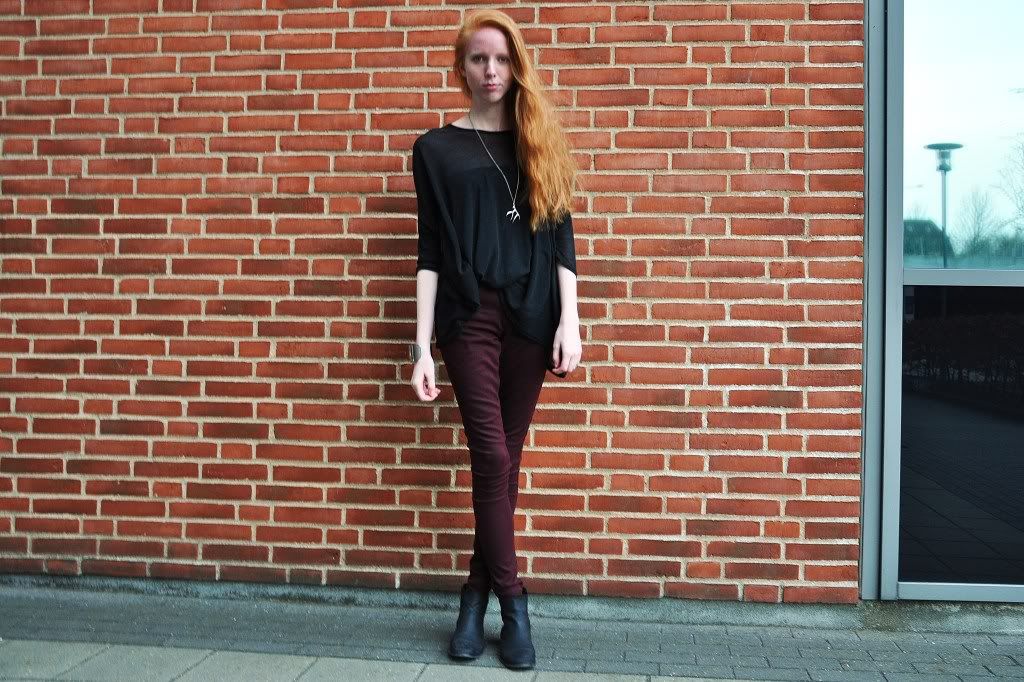 Ja, det er mine Jagger pants igen! Denne gang i et ordenligt lys, så man kan se den rigtige farve.
Har været en lidt kold dag i dag, kan man vist også se lidt på billederne, ser måske lidt anstrengt ud, men det er fint nok. Glæder mig dog til de varmere tider vi (forhåbentligt) går i møde snart!
Lige pt. sidder jeg og ser Harry Potter med min mor og min lillebror, lidt hygge på en tirsdag aften.
Yes, it's the Jagger pants again and this time in a light that shows the right color.
It's been a bit of a cold day today, which I believe you can see in the pictures, but it's fine. I'm looking forward to warmer days in the near future though.
At the moment I'm watching Harry Potter with my mom and my brother, coziness on a Tuesday evening.
Jeans, top and bag, Topshop. Boots, Pavement. Tube dress and scarf, American Apparel. Necklace and bracelet, Monki. Jacket, H&M.
Xxx, Rosa